All you need to know for the upcoming campaign.
Robyn's Undies Campaign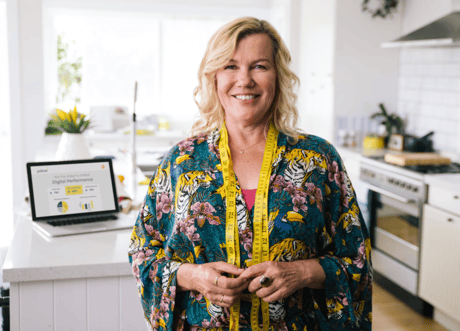 The Idea
We teamed up with Robyn Malcolm to launch a pop-up undies business and bring her long-held business dream to life! Robyn wanted to create undies that empower Kiwi women to do their every day, Kiwi women stuff - while still feeling like an absolute goddess.
In collaboration with NZ artist Karl Maughan to create a vibrant collection and deciding early on that these undies were to do some good, Robyn decided that The Aunties would receive all profits from undies sales.
The Aunties
The Aunties walk alongside those living with domestic violence to guide, listen, and provide a voice until they are confident enough to walk in their own power.
Learn more about Yellow and The Aunties partnership at Why Yellow here.
For the duration of this 2 month campaign, all funds generated go to 'The Aunties' to use for future relief to women in need.
Product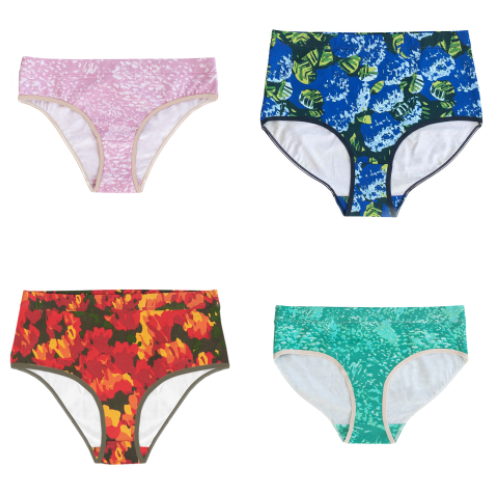 Robyn's Undies are designed, produced and manufactured by a team of woman right here in New Zealand. The undies are made of eco-certified bamboo for this collection, because it's luxuriously soft and breathable, but also strong and long-lasting.
There has been a lot of product testing and we've had a lot of fun wearing the undies and checking comfort levels! We've also done a huge amount of washing to check the undies come out looking amazing.
The gorgeous undies prints have been created by well-renowned New Zealand artist Karl Maughan. He also happens to be a close friend of Robyn Malcolm herself. You can view more of his artwork here.
Robyn's Undies will be packed with love using sustainable packaging and sent via compostable courier bag.
Promotional Activity
Billboards in Auckland and Wellington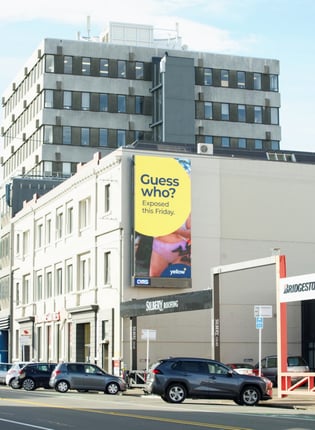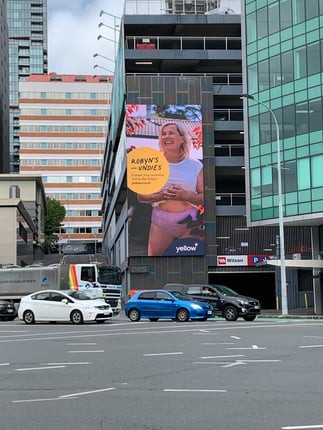 Display Ads and Facebook Ads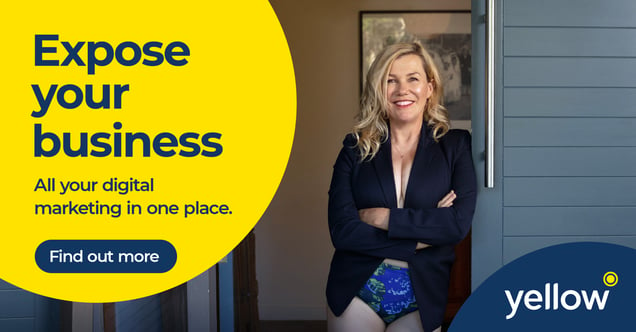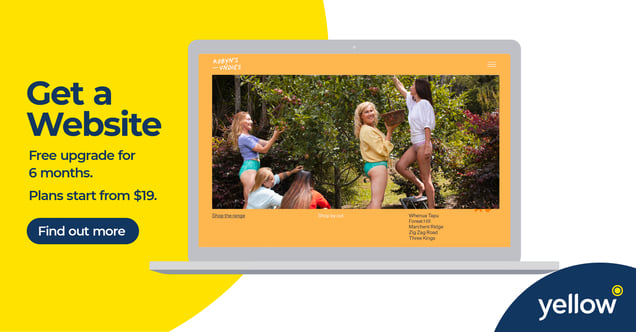 Social



The Project

An episode of The Project

on

Three

featured a segment on Robyn Malcolm, her undies business and Yellow. The broadcast date was Monday 8th of March at 7pm.



Where can I get a pair?
Robyn's Undies will be distributed via an Online Store - powered by Yellow NZ and Shopify. The undies are only distributed across New Zealand and can only be purchased online.
Click Here to view the website.
Yellow Website Revamp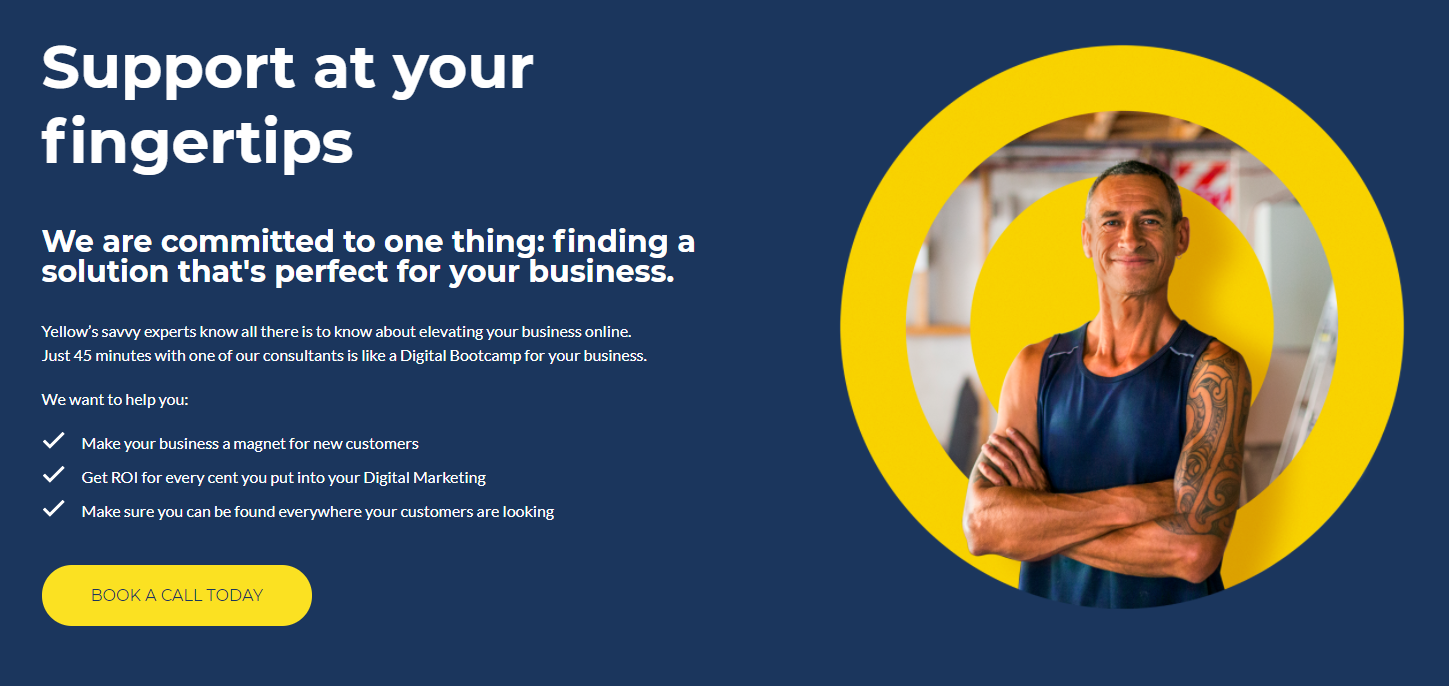 Kelly Duncan's announcement about the Yellow website revamp here.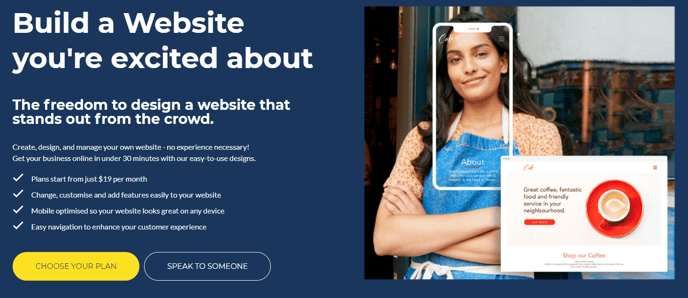 Kelly Duncan's announcement about the Yellow website revamp here.
Also, check out Richard Stanners post on a guide to the intial set-up of a website from customers point of view.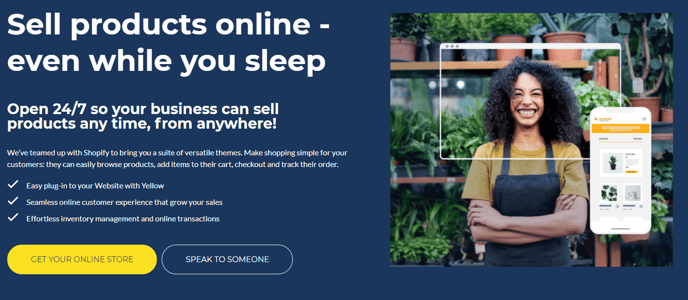 Kelly Duncan's announcement about the Yellow website revamp here.
Digital Dashboard
This short video shows one of the improvements we have made to the customer portal and dashboard, allowing our customers to view their past statements all in one simple location. Check out the video here.
Additions made to customer insights and product performance within the customer portal and digital dashboard. From the customer's viewpoint, they will now be able to manage and view all their Yellow digital marketing information all in one location, including YOL, Search Ads, Website, and Online Store insights. Check out the video here.
Customer Purchase Journey
This article demonstrates the steps taken to purchase search ads for a customer using the online portal, through to activation of the campaign in Murray. Check out the Knowledge Base article for more information here.
Our historic Netsuite statements are now available for viewing directly within HubSpot. This continues the "Single Pane Of Glass" initiative, allowing Yellow Staff to view customer information from a single location. Check out Richard Stanners post for more information.
New Digital Print online user journey that allows customers to create their own print listings and buy them online. Hopefully this will bring our print customers into our

digital Eco system and closer to our digital products. Check out Richard Stanners

post

for more information.
The Big Campaign Key Dates
Week Ending 29th Feb:
Go live week Yellow internal
New website

New Home Page
New Product Pages (Digital Expert, Website, Online Store)
New Digital Dashboard Page
New customer purchasing journeys
March 1st:
Billboard teaser – 2 in Auckland, 1 in Wellington
Monthly Newsletter of teaser to full Yellow Database
Billboard Digital Banner teaser on The Project website
Yellow Website teaser reveal banner
March 5th:
March 7th:
TV Commercial - Robyn's Undies. 30 seconds is run for next 3 weeks.
TV Commercial is shown across Newshub and ThreeNow, 30 " and 6 " ad.
March 8th:
All Yellow website features are live
The Project has a live interview at 7pm

Also a promotion for 5 businesses to WIN Digital Marketing with Yellow

Newshub do a mobile blast for Yellow
Yellow Digital Response Plan March/April 2021
For customer-facing teams or people-facing people, you could find yourself fielding some questions from various angles. Attached is an Issue Response, a compilation of thought-out answers, and ways to turn some spicy questions into positives that help adjust the perception of Yellow.
It includes some Yellow book questions, then leans into more digital, business and campaign-focused answers. Best used when responding in the written word as memorizing this bad boy is not a requirement, but worth arming you with some verbal weaponry if you'd like!
For the full plan click here.